Why TRAILS?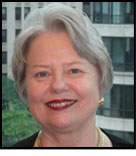 It has long been recognized that communicating the knowledge of sociology is as important to the discipline as the production of new knowledge. Without communication, knowledge does not live, breathe, and grow. The teaching and learning of sociological knowledge has therefore always been at the core of the profession and central to the scholarly life of the academy.
As sociology's national disciplinary society, ASA has reflected the discipline's commitment to high quality teaching and learning for decades, but in 2016 ASA will further embed that principle at the core of ASA membership by making TRAILS, the Teaching Resources and Innovation Library for Sociology, an automatic benefit of membership.
When you renew or join ASA for 2016, therefore, you will immediately have full access to the TRAILS collection of sociological teaching materials— currently more than 3,100 unique resources. Members are also welcome to add their own authored teaching materials through the TRAILS peer-review process and receive authorship credit for the communication as well as the production of sociological scholarship.
ASA Council's decision to make TRAILS a benefit to all members continues the Association's long-standing commitment to the Scholarship of Teaching and Learning.
ASA Council's decision to make TRAILS a benefit to all members continues the Association's long-standing commitment to the Scholarship of Teaching and Learning by recognizing that TRAILS is a necessary tool for our discipline to advance scholarly teaching and promote disciplinary excellence. It should therefore be an automatic part of ASA membership. For the new scholar-teacher or student, this is a way ASA membership benefits your immediate teaching needs and provides peer recognition of your growing expertise. For the later-career scholar-teacher, this new ASA member benefit can easily expand your repertoire of new and up-to-date teaching modules and bring you quickly up to speed if you face teaching a new course. For the late career or retired ASA member, the benefit provides an opportunity for you to place your well-crafted teaching materials from areas of your scholarly specialization in an accessible archive for continued use by future teacher-scholars.
TRAILS Meets Members' Needs
While ASA members engage in a wide variety of professional work in all sectors of the economy, it is safe to say that the vast majority of them are either students or faculty in educational settings at some point in the course of their membership in ASA; often for much of it. A small survey we conducted of members indicated that access to TRAILS was the second most frequently mentioned new benefit that members felt would be helpful to them. Online access to all ASA journals became a benefit last year because it was the most frequently mentioned benefit of membership. Members felt they needed TRAILS  too and we instituted it as a core member benefit this year.
What Is TRAILS?
ASA developed and built the Teaching Resources and Innovation Library for Sociology (TRAILS) as a digital archive and launched it in May 2010. The content of TRAILS was built on the foundation of 2,700 scanned teaching and learning resources that had been published in print form by the ASA Teaching Resources Center. Since then, all new resources published in TRAILS include explicit learning goals and assessments and have gone through a two-stage peer review process before being published in digital format in TRAILS. Members may also submit adaptations of resources they use for peer review and possible publication in TRAILS.
The review process for TRAILS submissions begins with review by one of the 32 TRAILS Subject Area Editors, followed by a review and final decision by the TRAILS Editor. All review criteria are publicly shared on the TRAILS website. Once a submission is approved for publication, TRAILS automatically generates a cover page with a citation including name of the author. TRAILS users electronically sign an agreement stating that any resource they use, either in its original or modified form, will contain a clear citation detailing who authored the material. Professors who modify materials have the option of submitting their adaptations to TRAILS for approval and inclusion in the digital library alongside the original resources.
ASA's Commitment to the Scholarship of Teaching and Learning
ASA's commitment to teaching and learning did not begin with TRAILS. Hans Mauksch, ASA Executive Director from 1975-1977, believed that sociologists needed to become far more intentional, scholarly, and iterative about the teaching and learning process. Under his leadership, the ASA established the Section on Undergraduate Education (now the Section on Teaching and Learning) and began publishing the journal Teaching Sociology. ASA's commitment to teaching and learning gained momentum and sustained growth under the leadership of Carla Howery, in her roles as the ASA Director of Academic and Professional Affairs Program (APAP) and later as ASA Deputy Executive Officer. It has continued to flourish under the leadership of Margaret Weigers Vitullo, Director of APAP since 2007.
By developing TRAILS, the Association extended its commitment to teaching and learning into the 21st century with a flexible digital format that is responsive to today's instructors and new instructional methods and with content that is prepared and tested by, as well as reviewed by, sociological experts, designed explicitly for sociologists.
By meeting the needs of ASA members, we will also greatly expand TRAILS' user base and pool of potential authors. This supports TRAILS' mission to advance scholarly teaching and learning in our discipline, increase access to high quality teaching materials that reflect the latest knowledge in our discipline, and increase the respect and rewards associated with teaching excellence.
If you have not previously explored TRAILS (www.asanet.org/teaching/resources/TRAILS.cfm), I encourage you to do so now. If you have developed a class activity, effective lecture, or a unique syllabus, please consider submitting it to TRAILS.
Sally T. Hillsman is the Executive Officer of ASA. She can be reached by email at executive.office@asanet.org.